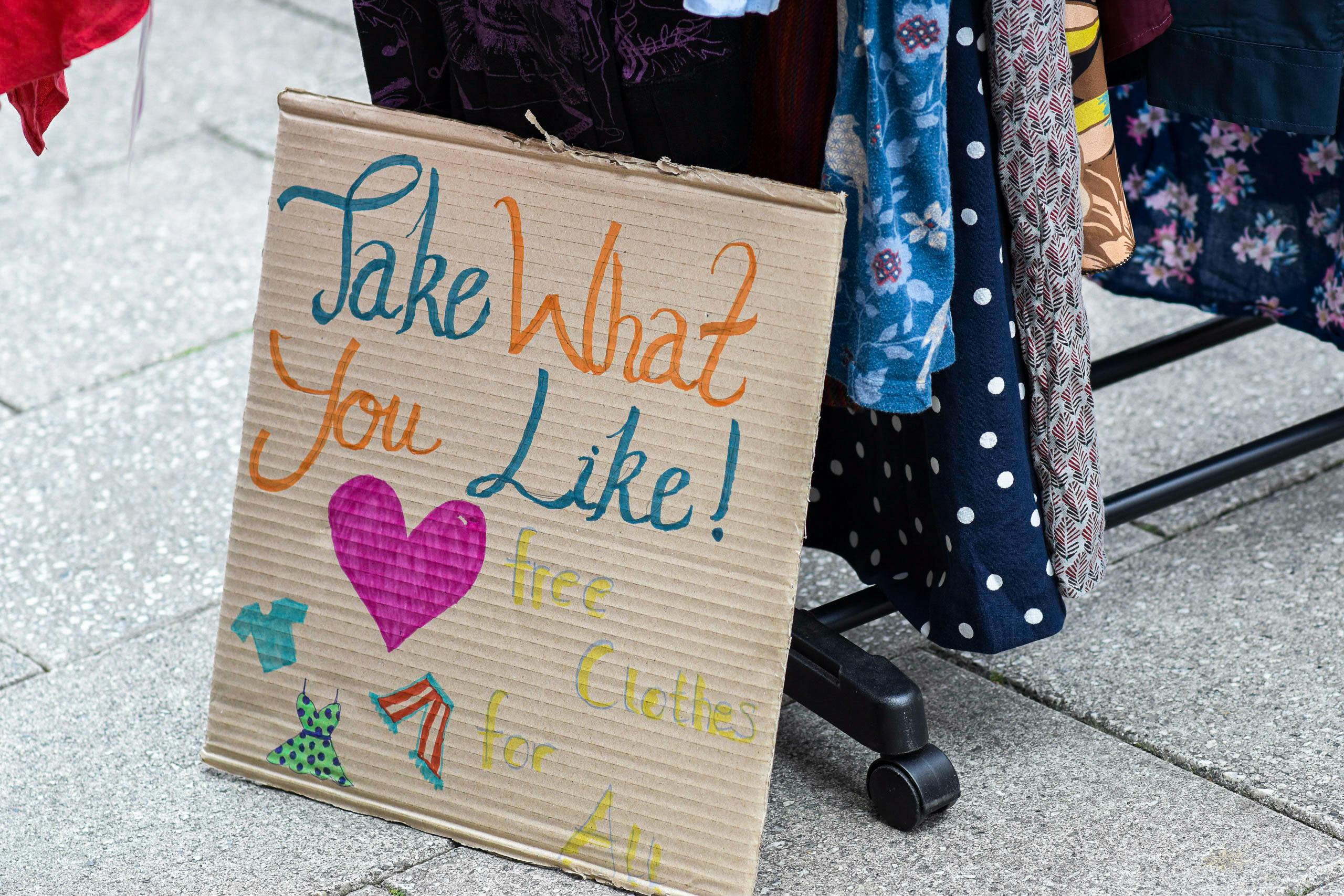 At a free shop, we give away donated clothes to whoever wants them, with no cost and no strings attached.
People are often confused by the free shop at first, but the public response has been overwhelmingly positive. Some people have told us how their new clothes will be useful, and others have even returned with donations.
Clothes are donated and stored at The Lockon, 11-12 Fair Street, CB1 1HA. The free shop table and rail are sometimes outside for people to take clothes from.
You can organise a free shop! Pick up equipment at The Lockon, then take it to a location of your choice.
If you need clothes, or if you're interested in donating or organising your own free shop,  contact us at xryouthcambridge@protonmail.com for more information.
Fast fashion is killing people and planet, but we know that sustainable brands are usually more expensive, so it's not as simple as just telling people not to buy fast fashion.
We need to become part of a circular economy of swapping, sharing and mending. Building community resilience is essential to climate, social and global justice.