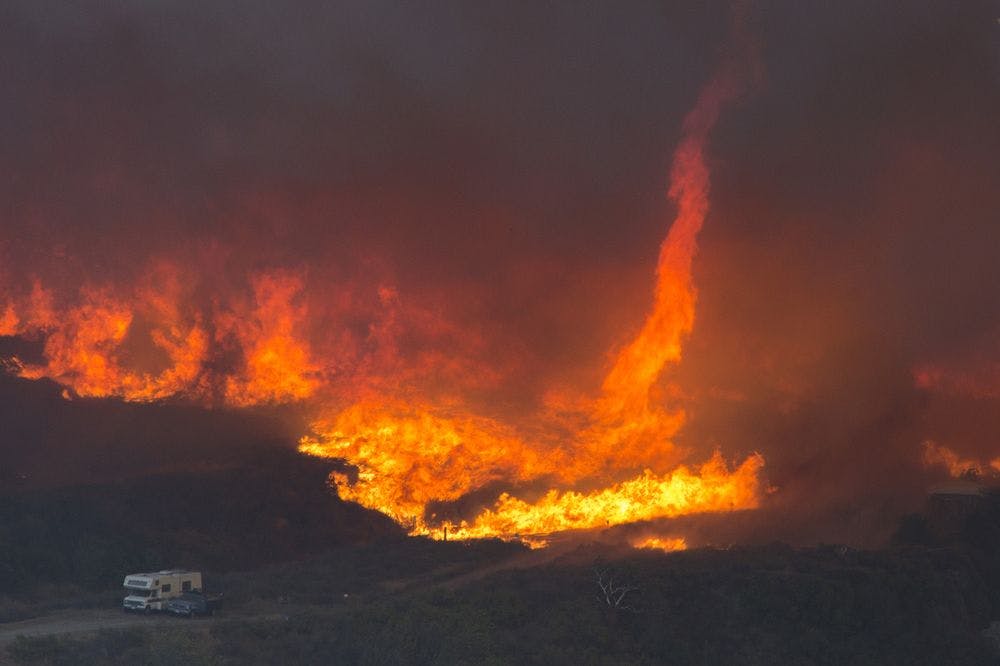 Extinction Rebellion (XR) Cambridge welcomes the University's long-awaited commitment to divest from fossil fuels. It comes after years of hard campaigning by groups such as Cambridge Zero Carbon student society, as well as personal sacrifices by XR Cambridge activists who have faced arrest and prosecution for pushing the University to do the right thing.
But we are devastated to hear that divestment will not take place until 2030 - and that net zero across its investments will not be reached until 2038. Wildfires are burning across the globe, ecosystems are dying, and temperatures records are smashed again and again. People are dying; this is an emergency.
The University is moving in the right direction, but despite all the talk, their actions are still nowhere near proportionate to the crisis we face. This is still a victory for profit over people, of fund managers over our young people's future. The deadly consequences of the dirty investments of rich institutions are apparent everywhere. We need immediate and drastic action, not distant targets to please fund managers and serve business as usual.
It is time for the University to get its head out of the sand. It is time for them to do the right thing and divest now - not in 10 years' time. Extinction Rebellion Cambridge will continue to press for a proportionate response until the University makes good on its promise to divest.
The University's remaining ties to fossil fuels
Let us not forget that the University of Cambridge still has:
The BP Institute, where it researches better ways to extract fossil fuels
CASP (Cambridge Arctic Shelf Programme), where it researches new places to extract fossil fuels
The huge Schlumberger (the world's largest oilfield services company) research centre on its West Cambridge site
Numerous studentships named after oil and gas companies
Numerous professorships named after oil and gas companies
Careers fairs where students are heavily encouraged to work for fossil fuel companies
Until these ties are cut with the industry, we cannot stop our campaigns.